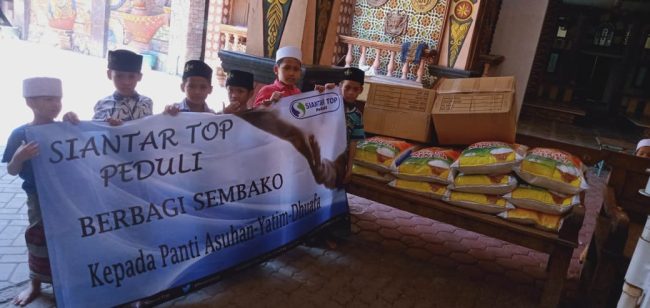 [masterslider id="2″]
Through Corporate Social Responsibility (CSR) program, Siantar Top donated the foods to orphanages in East Java.
Lately, PT Siantar Top donated the foods to 55 orphanages in Surabaya and its surrounding namely Bakti Luhur Orphanages in Malang, Al Azhar Surabaya, Emannuel Malang, and many more.
Each of the package contains of sack of rice, instan noodles, and other basic necessities for every orphanages. Gradually, the distribution itself was given directly by management's representatives to the orphanages in Surabaya, Pasuruan, and Malang.
The Management's representatives, Rina, hopes that this six-months routine activity can be useful for the society. Especially to alleviate the operational cost of the orphanages.
At the end, she also added "Hopefully this Covid-19 pandemic will over soon and all of us are healthy" May this event will remind us to be grateful for all the blessings that God has given upon us.