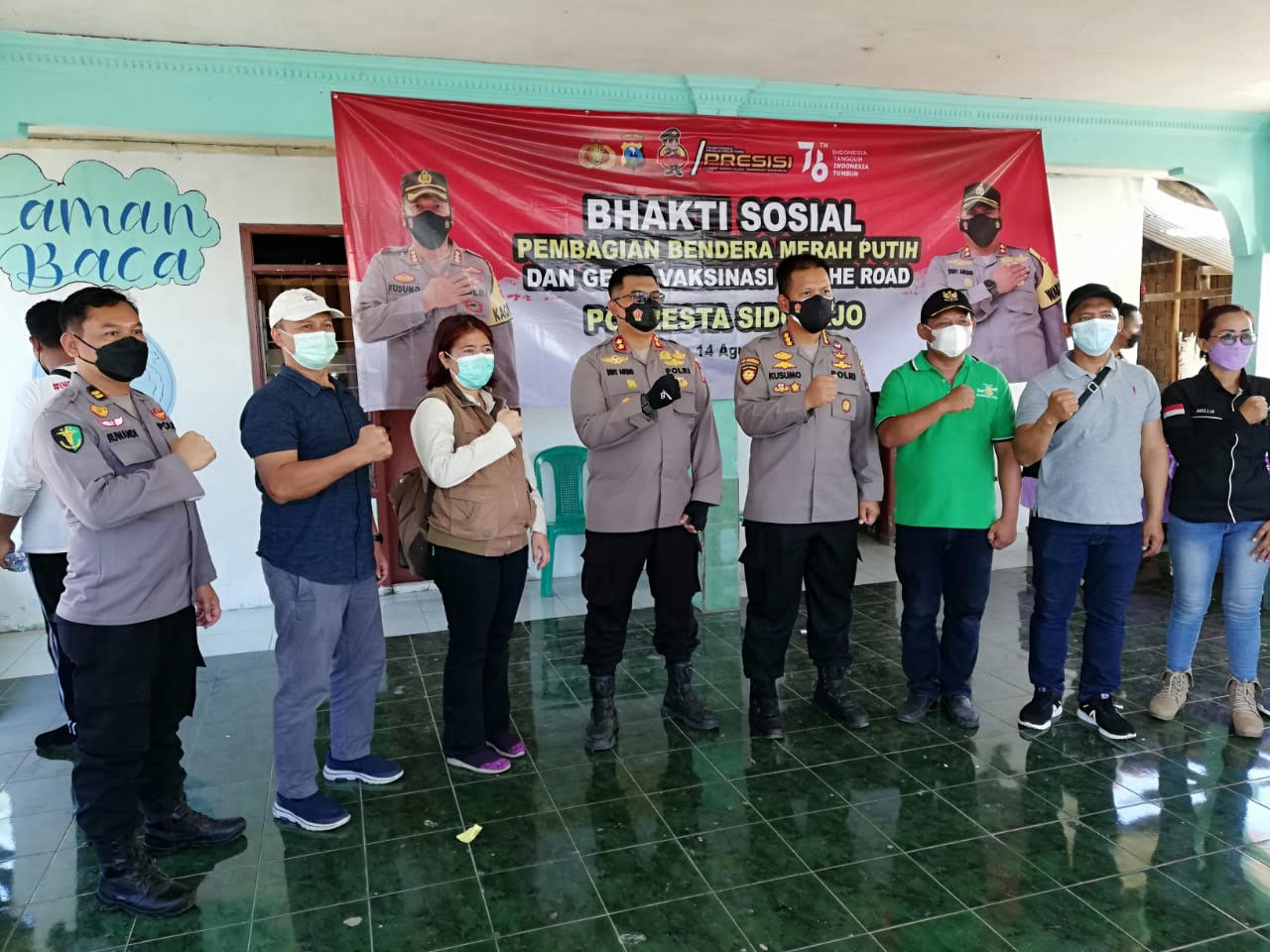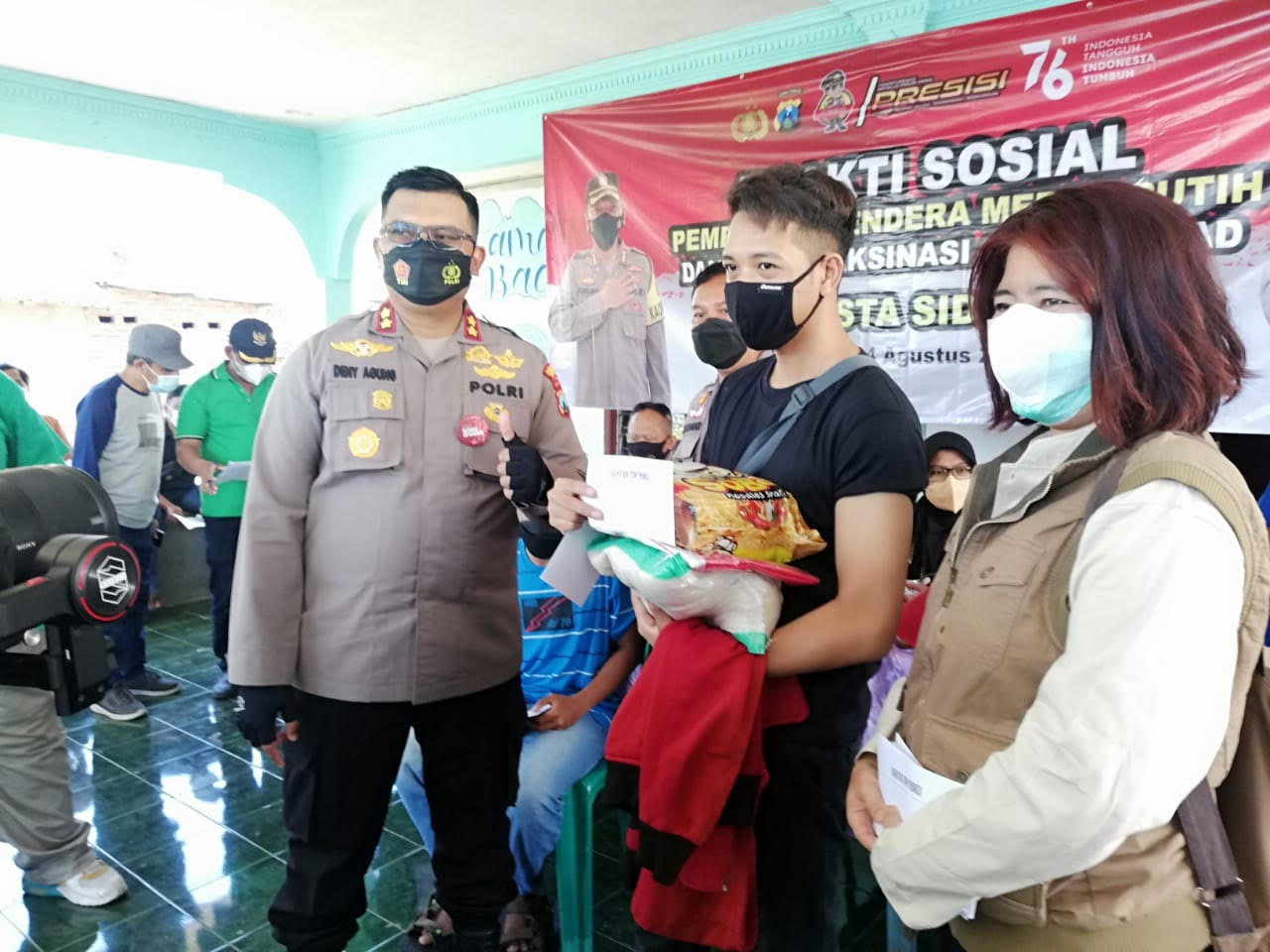 To celebrate the 76th Independence Day of the Republic of Indonesia, on 14 August, Siantar Top together with the Police conduct a Corporate Responsibility Event.
The event was held on Saturday at Kalikajang, Gebang, Sidoarjo which attended by the head and members of the police and Dewi as the Siantar Top Peduli representative
To help preventing the Covid-19 disease in East Java, we also conduct a vaccination event.
In the end of the event, we distributed goodie bags for the society. Each of the bags contains snacks and funds.
We hope that this activity can be useful for the society. May all remain disciplined in implementing the 5M health protocol (Wearing masks, Wash hands with soap and running water, keep distance with others, avoid crowds and reduce mobility) and succeed the government's vaccination program.