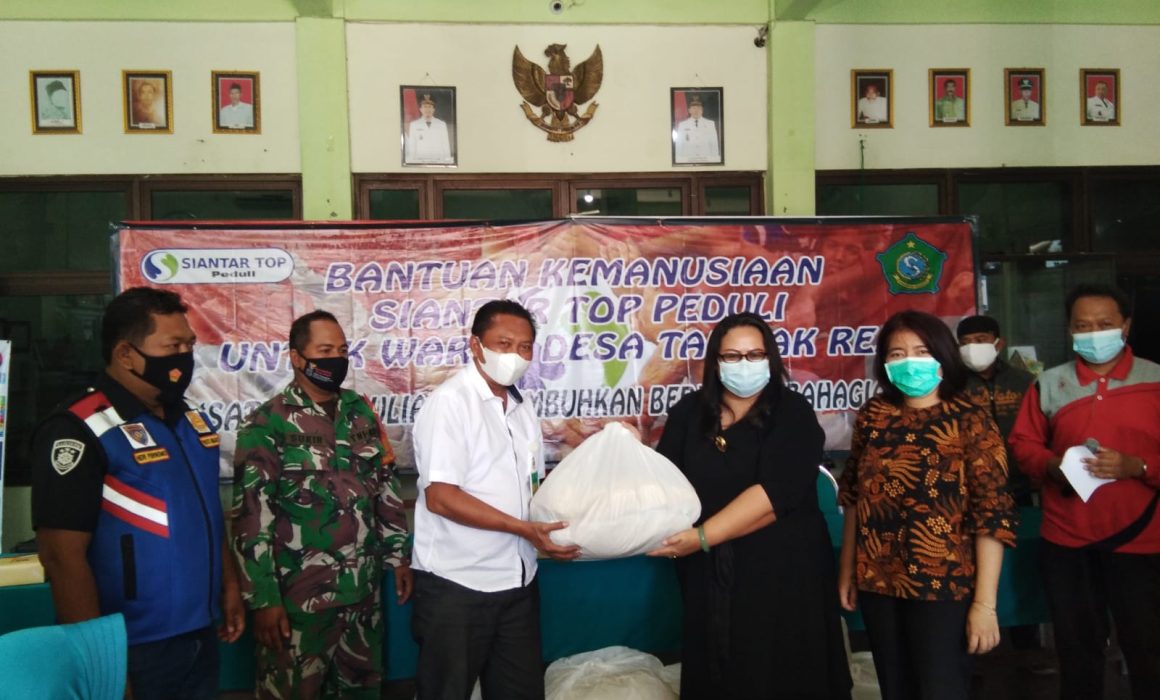 PT Siantar Top held a Social Service Event by distributing packages for the society affected by the Covid-19 Pandemic on Friday, 10 September 2021.
The event held in Tambak Rejo Hall, Waru, Sidoarjo, PT Siantar Top provides a package consist of a sack of rice and noodles. A symbolic handover was given from the Siantar Top Representatives, Mrs. Nyari and Dewi. Then will be distributed by the headman to thousands of residents.
Siantar Top representative hopes that this help as a form of social and humanity toward others in facing this Covid-19 pandemic. We all hope that the condition will get better in time. May all remain optimist in facing this pandemic by implementing the 5M health protocol.