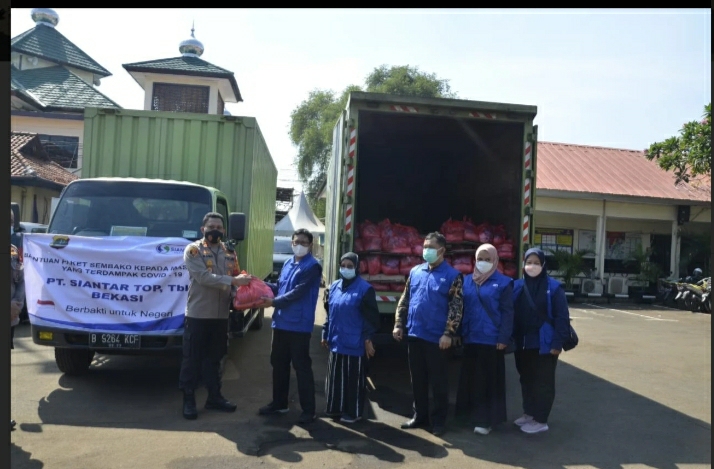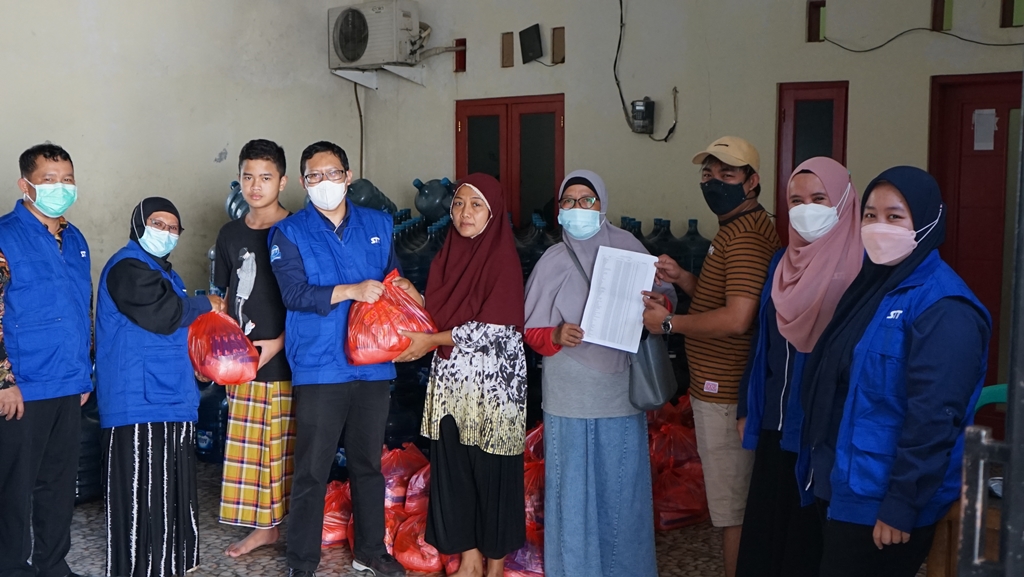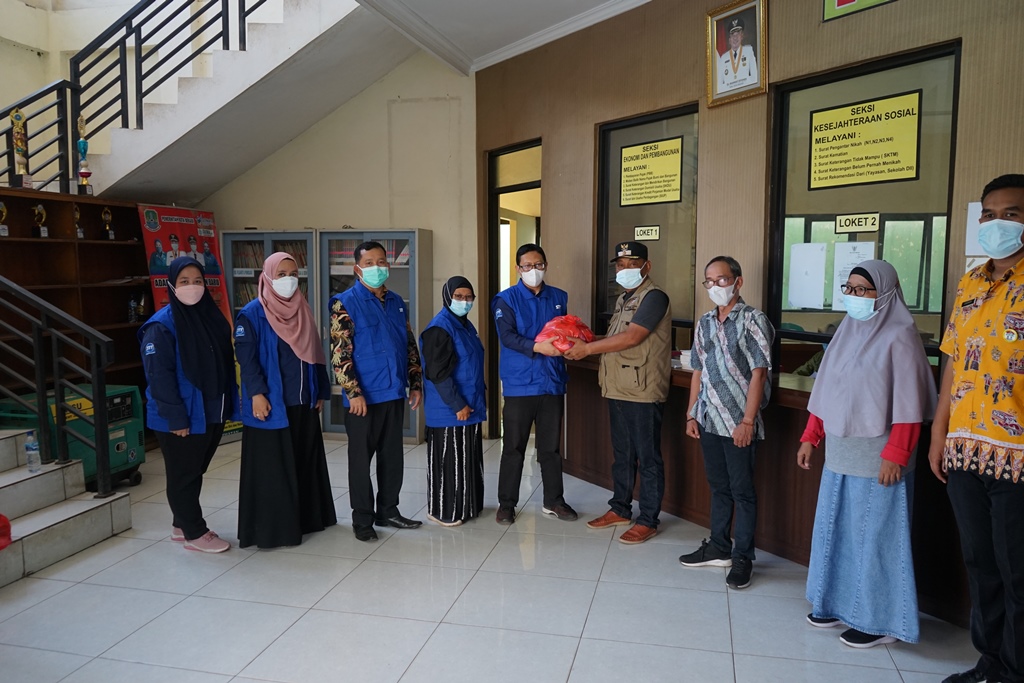 PT Siantar Top held a social service event by distributing packages for the society affected by the Covid-19 Pandemic on Thursday, 16 September 2021.
The event held in Bekasi Police Station Hall, PT Siantar Top provides a package consist of a sack of rice, cooking oil, instant noodles, and Goriorio Biscuit.
A symbolic handover was given from the Siantar Top Representatives to the Chief Officer then will be distributed to the residents.
"Hopefully this event will be useful and this pandemic will over soon" said the Siantar Top Representatives.