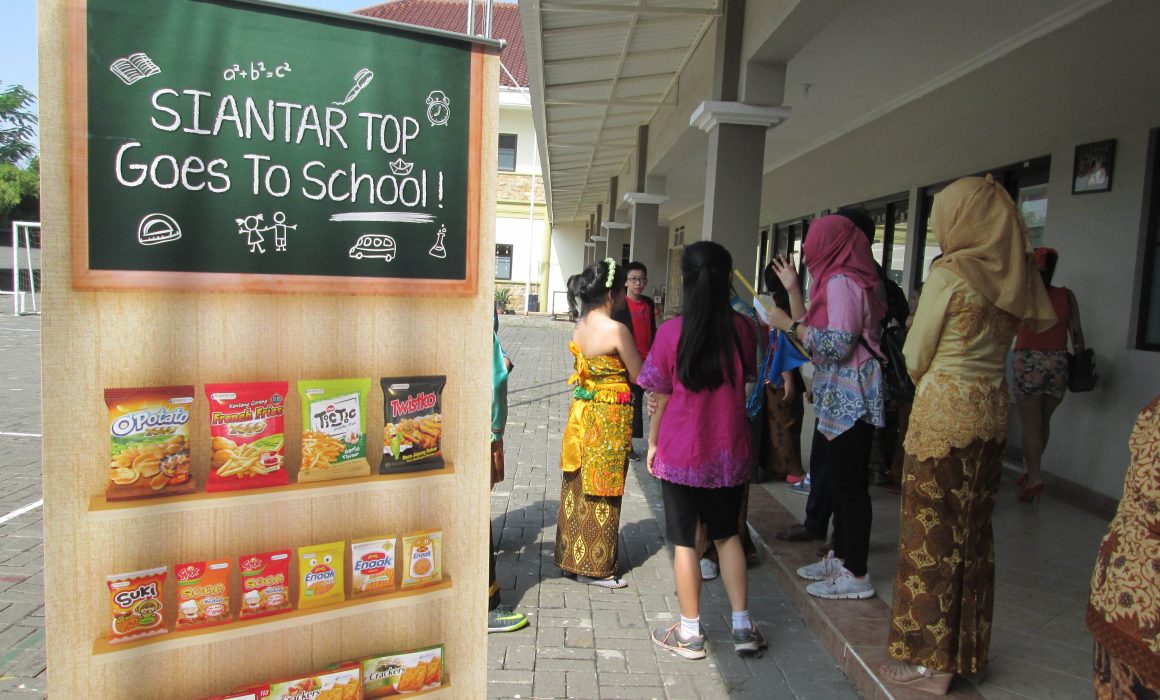 Siantar Top Goes To School Great Crystal School and Course Center Surabaya
Jum'at, 21 April 2017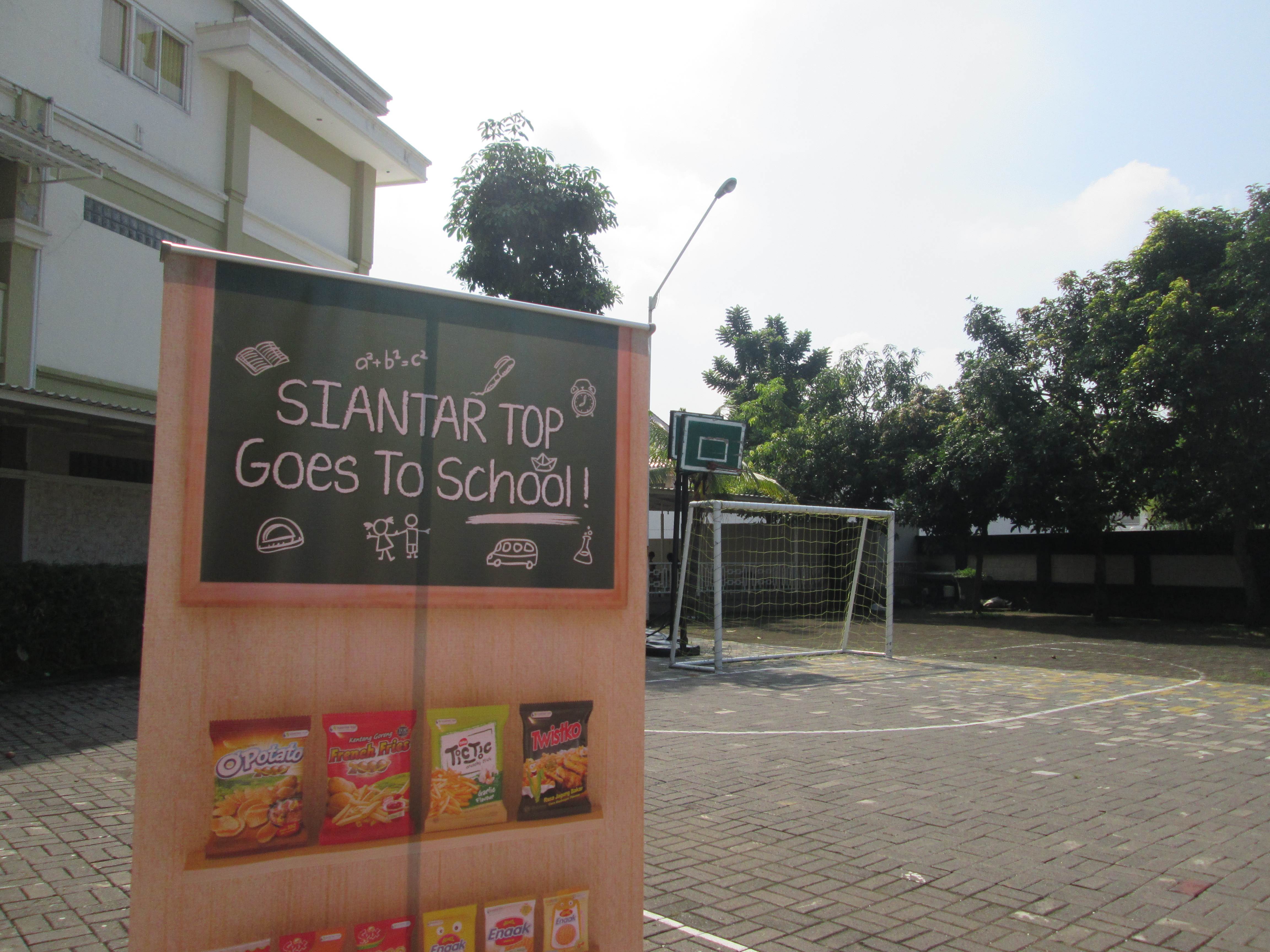 Hallo great people.. Siantar Top kembali menggelar Siantar Top Goes To School yang diadakan di sekolah Great Crystal School and Course Center Surabaya. Acara tersebut digelar pada Jumat, 21 April 2017, dalam rangka memperingati hari kartini dan hari raya paskah. Acara ini diikuti oleh semua siswa-siswi mulai dari toodler, primary, secondary hingga para guru dan karyawan.
Siantar Top mengadakan berbagai macam kegiatan yakni, ice breaking, lomba mewarnai, lomba misi mencari bendera siantar top dan menggelar bazar snack, serta sampling produk terbaru dari Siantar Top di aula great crystal school. Dalam Kegiatan tersebut, siantar top membagikan Modena cereal choco chips dan mengadakan kegiatan ice breaking menari chicken dance, serta dilanjutkan dengan lomba mewarnai dan lomba misi mencari bendera dari siantar top. Lomba mewarnai digelar dalam 2 kategori, yakni TK A-B dan SD Kelas 1-3. Peserta mewarnai tidak hanya siswa-siswi great crystal school namun ada pula siswa-siswi dari luar sekolah yang ikut dalam lomba tersebut. Gambar mewarnai pun dibedakan berdasarkan kategori dan tingkat kesulitan. Kategori TK A-B mewarnai dengan tema biskuit Modena, kelinci dan telur paskah, sedangkan kategori SD 1-3 mewarnai dengan tema bajak laut yang merupakan icon dari produk snack Mr.Giga Siantar Top. Menariknya, para siswa-siswi yang ikut dalam lomba mewarnai menggunakan baju adat. Dalam lomba misi mencari bendera pada produk siantar top, hanya terdapat satu kategori yakni untuk SD kelas 4-6. Peserta lomba misi diikuti oleh siswa-siswi dari great crystal school sendiri yang terdiri dari 3 orang dalam 1 tim. Mekanisme lomba dari misi mencari bendera adalah tim harus mencari produk yang terdapat bendera siantar top ditempat yang telah ditentukan. Setelah menemukan 3 produk yang terdapat bendera siantar top, tim yang paling cepat mengangkat bendera bewarna biru itulah tim yang menang.
Masing-masing pemenang dalam semua lomba mendapat piala, sertifikat serta godie bag dari Siantar Top. Pada akhir acara ada penyerahan vandel atau kenang-kenangan dari Siantar Top kepada Great Crystal School and Course Center Surabaya.
Diharapkan untuk kedepannya Siantar Top akan tetap menjalin hubungan baik dengan Great Crystal School dalam menyelenggarakan event selanjutnya. Tunggu Siantar Top Goes To School di sekolah lainnya..
Mau sekolah kamu diadakan acara Siantar Top Goes To School ?? Hubungi kami di media social Siantar Top.. Di  Fan Page, Twitter, atau Instagram Siantar Top.
Dari Siantar Top Rasanya Pasti Top..
Fan Page        : Siantartop
Twitter           : @ptsiantartop
Instagram       : Siantartop